We decided to meet up at the Hays Galleria as we thought (ha!) that it would be a nice covered place, out of the cold, and we can have the cup of coffee and have a chat. Bad mistake, damn place was freezing. Here is the slide show.
The chap seriously looked like a wasp. With that segmented body and colours.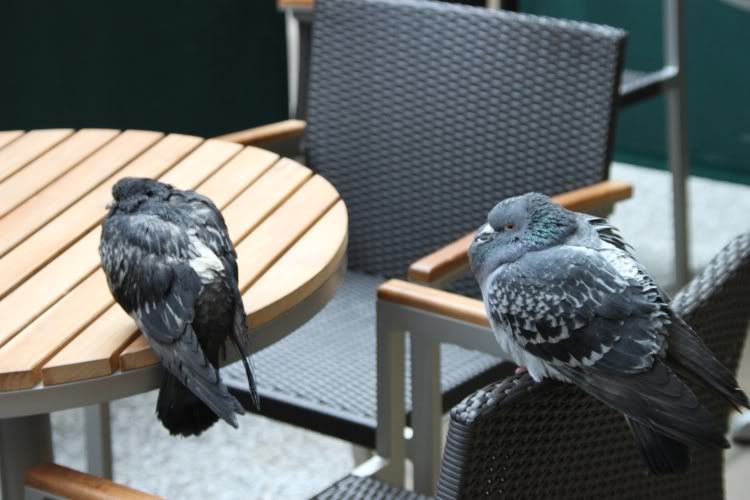 Damn feathered flying rats were also feeling the cold. Just look at the beady eye of the chap on the right.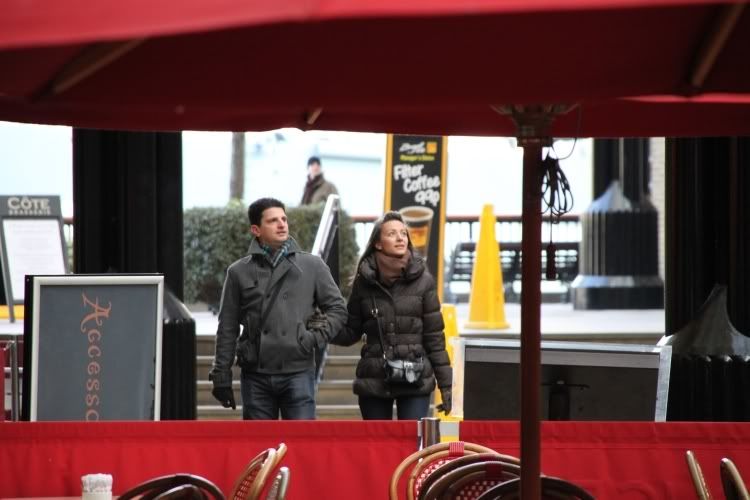 Framed by the umbrella and the barrier.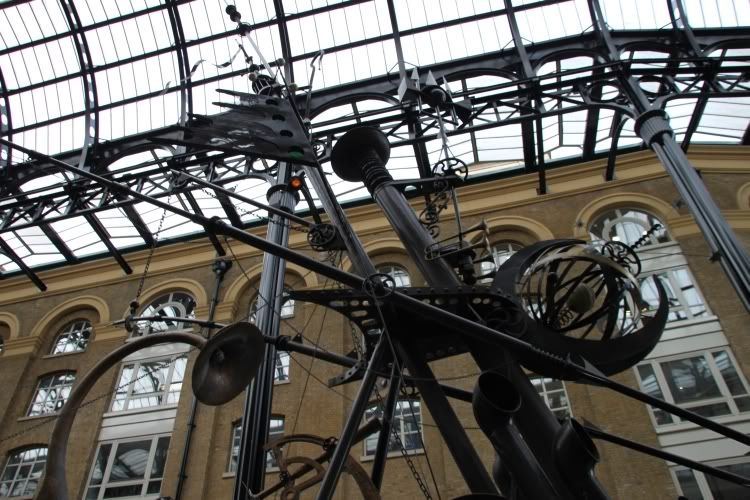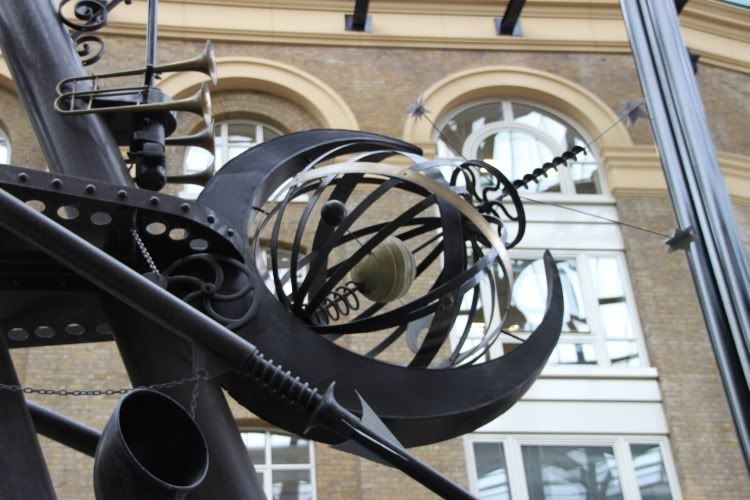 Some weird ass sculpture which is supposed to signify an ocean going galleon. Very confusing. Doesnt speak to me. Anyway…