After damn near  freezing to death, we needed something nice and warm, so headed off to the Borough Market. This is a lovely market with a cornucopia of food, wine and great delicatessen. And tourists love it. Quite a bohemian and hopping look to it. Here is the full slide show.
First comes the bread shots, they just look so gorgeous.
Then comes the cheese, they look just brilliant and tasted great as well.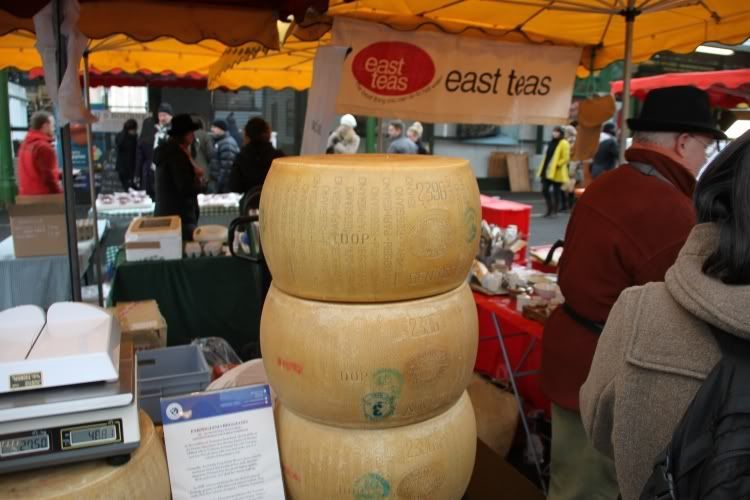 Then comes the pies.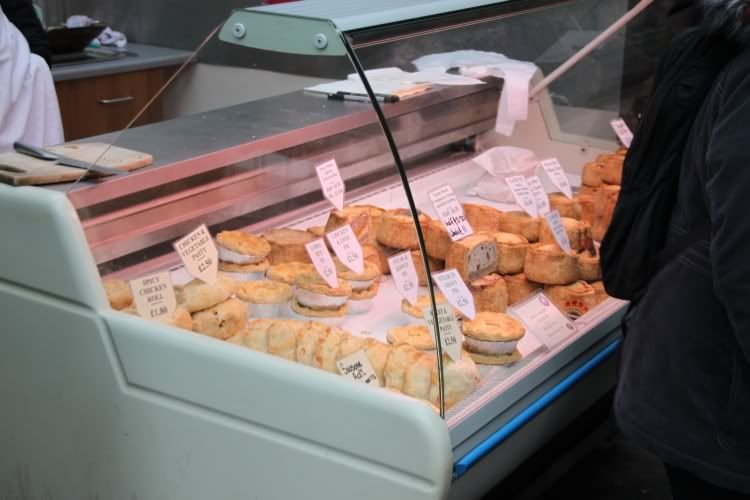 And then the meat:
The pig's head looks curiously very happy and contented. I am sure I would not have the same expression if I was gazing on my various body parts and legs arrayed in front of me.
Then this was funny. I looked up to see a damn red cow peeking through the window!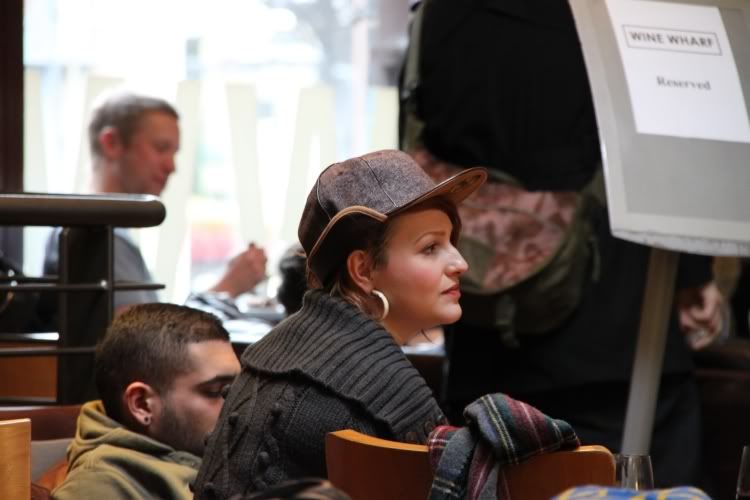 Some advertising thingiemabob. Pretty eye catching..